Sep. 18, 2021
People are no longer satisfied with plain sausage casings and new ways of packaging sausages have been developed. Although 300 and 600 ml sausage packs are considered the industry standard in the USA, many other options are now being used around the world. SHANGMAO introduces you to the latest forms of sausage packaging.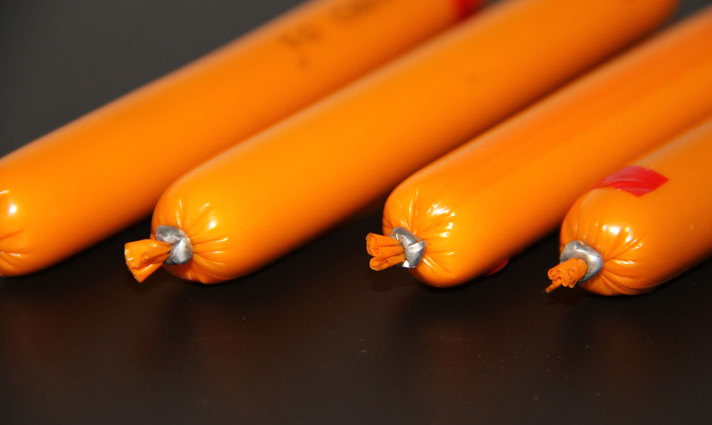 One of the newest sausage packages is the resealable product. These packs are available in sizes from 80-250 ml and are ideal for use as adhesives and sealants for the DIY market. Automatic and semi-automatic packaging equipment has been developed to apply the reclosable lids to sausage packaging.
The caps are also self-piercing, eliminating the need to cut the clips before use. The spray gun is currently available for 80ml packs and offers a viable alternative to the squeeze tubes currently displayed in blister packs. Packaging costs are reduced as the cap is fitted with a hook. 250 ml size with a reclosable and self-piercing cap can be dispensed with a typical over-the-counter caulking gun using a reusable sausage sleeve. This eliminates the need for a specialist sausage dispensing gun.
Benefits and advantages
There are a number of advantages to sausage packaging products. Firstly, the packaging itself can be cost effective. Sausage packaging (compared to conventional cartridges) can typically save 25-50%, depending on the type of film required.
It is also important to consider shelf life. Equipment that uses flat films, which are then made into sausages and sandwiched inside the product, does not allow air to enter during the filling process. Other films available, such as multi-layer films with captured aluminium, provide an excellent moisture barrier. Together with a sealed clip closure, this will extend the shelf life.
With continuous advances in packaging equipment and films, the future of sausage casings and packaging will be even better. Contact us now to get the details you want, we have sausage casings and clips and clipper machines for sale.