Aug. 09, 2021
Did you know that vacuum bags are the most important factor in ensuring the quality of your food products? If you find that when you use a vacuum sealing machine, the vacuum bag melts or the machine does not expel enough air, then the problem is with the vacuum bag you are using, not the machine as most users think.
Why are vacuum bags important?
Using high quality food vacuum bags is important for the pure vacuum packing process and to protect the stored food. The following are some of the most important advantages of storing food in the best food vacuum bags on the market:
No unpleasant plastic smell of the food.
No transfer of harmful substances into the food.
Prevention of oxidation and preservation of the quality of the food.
Good compatibility with all vacuum sealing machines.
Non-tearability and security during transport.
The possibility of vacuum packaging several times in succession.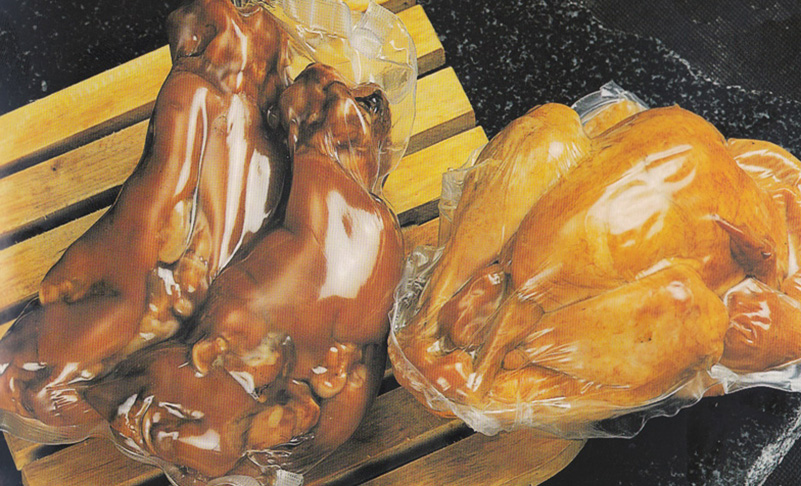 How to choose?
There are three factors that are important in determining the quality of a vacuum bag.
The material bag is determined by: the thickness of the layer, the ribbed profile, and the material.
Material
The construction of the bag is very important because the inside of the bag is in direct contact with the food. Sausage casing is the most common one we see in our life. You'd better use EU certified material. Vacuum bag manufacturers need to ensure that all materials used are food grade and list the temperatures at which the bags can be safely used (for example, are vacuum bags suitable for freezing and sous vide cooking or not).
Thickness
It is very important that food vacuum bags are thick enough, as they also protect the food from external mechanical damage. With the right bag, you don't have to worry about food packages tearing as they rub against each other in the freezer. Be careful when vacuum packing meat with sharp bones. We recommend that you coat the sharp edges with paper towels before vacuum packing.
Contour shape
The last two factors that distinguish top-quality vacuum packaging bags from low-quality bags are the shape and height of the ribbed profile. These two factors are very important for efficient vacuuming - removing air from the bag during the many successive cycles of vacuum-packed goods. Let's elaborate: if you try to vacuum out air with two smooth layers of bags, even before all the air is removed, the two layers will stick together and the food will not be stored properly. The special shape of the channels in the ribbed contour ensures efficient air flow during vacuum packing. The height of the ribbed contour ensures quality vacuum storage in many successive vacuum packing cycles.
If you want to protect the quality of your food products, use top quality food vacuum bags, Shengmao food vacuum bags.