Multilayers Vacuum Packaging Film
Vacuum packaging film is one of the best solutions for packaging meat. Because vacuum packaging extends the shelf life of the product, it is ideal for ready-to-use products. The vacuum skin packaging bags save space and are easy to store. Besides storing frozen meat, this breathable vacuum packaging film can also be used for vacuum storage of vegetables, sausages, seafood, dried fruits, tea leaves, etc.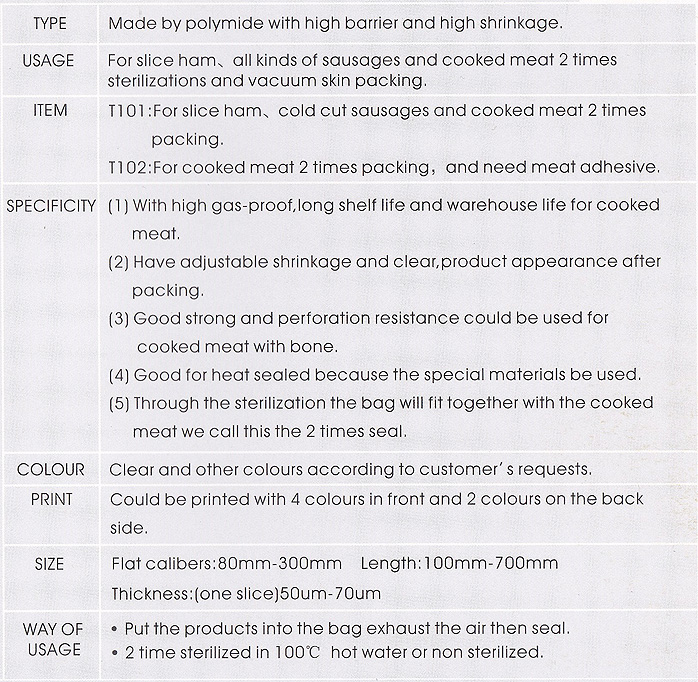 Multilayers vacuum skin film bags have the features of good strong and perforation resistance could be used for cooked meat withe bone. Welcome to contact us!