Smokable Casings
Smokable sausage casing is a kind of ultra-thin sausage casing suitable for smoked sausage, it is convenient for smoke, water vapor or gas to penetrate perfectly, and the material is safe and guaranteed to contain no harmful substances, you can use it without worry. China Shengmao specializes in providing sausage casings. In addition to smoked sausage casings, we also provide nylon sausage casings.
Features of sausage casings
Good smoke result apply nice smoke colour and flavours for the sausages, have long shelf life during the normal temparature, strong and suitable for all kinds of sausage clipping machine, the different product have good moisture retention, suface wrinkle within long time.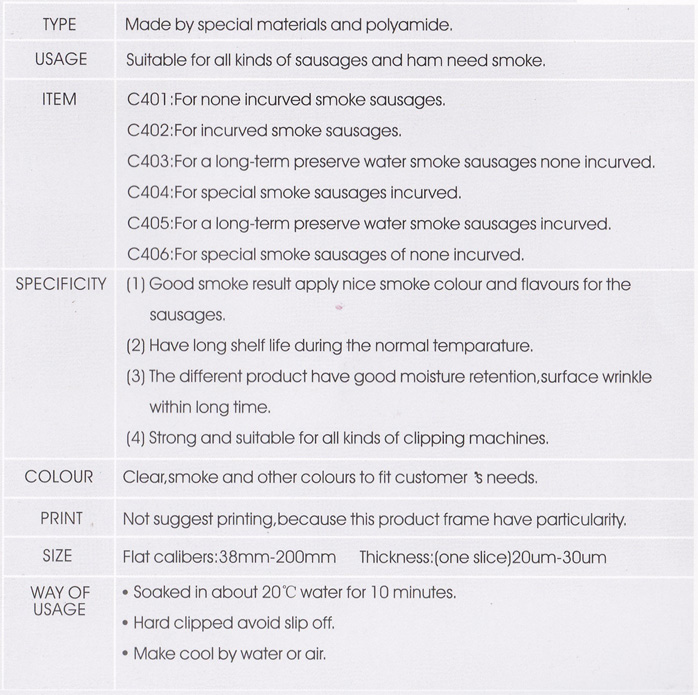 Are you interested in our smoked sausage casings, for more details please contact us and we will get back to you as soon as possible.