Jun. 10, 2022
Edible, Non-Edible, Hog, Beef, Sheep, Collagen, Natural, Smoked need casing clips. Shengmao has the sausage aluminum clips you need for your next sausage. How do you know what casings clips to use and what you're actually going to make? As a professional clip manufacturer, we can not only give you some advice about choosing the right sausage bag sealing clips, but also provide high precision sausage clips for you.
Need more information on high precision sausage clips and how to use them? Learn more about Shengmao sausage casings in our website.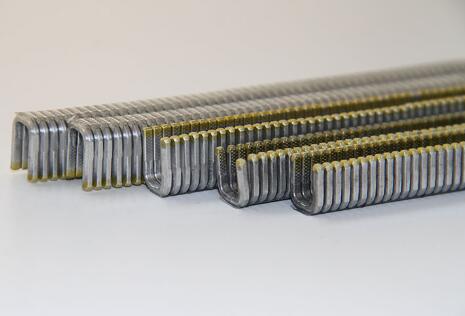 The 810 series U clips are large and are used to seal large sausages and meat rolls, large oxygen bags, and are suitable for all bags, nets and casings, silver is the standard colour. Various hardness grades Aluminium and alloy, we can customise the size of clip you need. Can be used with all brands of tightening punches on the market. We can customise the size of clip you need.
The E200 series clips are efficient, fast, well sealed, strong, durable, pure aluminium, cost effective and high quality.
We also sell R clips and have the best expertise in R clip making. Pure aluminium, suitable for food, chemical products and sausage packaging.
SHENGMAO is a manufacturer of aluminium sausage clips for the food industry, especially for sausage production, but also for the chemical industry. Our company was established in 1992 and is an economic entity integrating scientific research, production, marketing and technical services. After a long period of exploration, research and practice, we have developed a series of products such as push cutters, great wall clamps (R-clamps), U-clamps and wire clamps for ligature sealing of small packages of various emulsified explosives, silicone rubber, meat products, mining anchors, edible mushrooms, fruits, supermarket packaging, etc.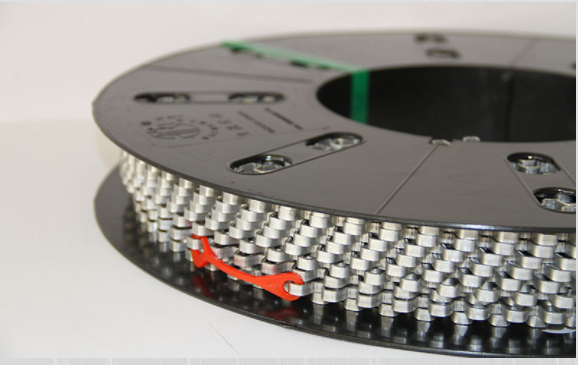 In our offer, in addition to the U-clips, there are also separate sausage casings and aluminium wires. Our aluminium sausage clips for sausage casings are high-quality products at attractive prices. If you need a related product and would like to know the price, please contact us. We are at your service with all our heart.