Aug. 11, 2020
We learned from the Aluminum Clip Wire Manufacturer that the JL-06 automatic composite aluminium film soft bag filling double card sealing machine is the latest composite aluminium film integrated automatic production equipment -> pipe filling, double card sealing, suitable for flexible packaging Aluminum plastic pipe. Production -> Filling of glass cement and paste-like materials and double card sealing moulding. The whole process of filling, sealing, punching and cutting is controlled by PLC; the production process is fully automatic without manual intervention. Adopt a proportional valve; accurate filling weight. As a brand new automatic production line, it can replace the previous complicated production processes such as tube making -> filling -> punching; this process improves product quality and reduces production costs.

The Clipper Pneumatic Wholesaler pointed out that the machine is mechanically driven by a servo motor; multiple sets of cylinders are combined to complete the punching function; the machine has a compact structure and reliable drive. The parts and drive parts are made of stainless steel and high-quality steel. The general mechanical properties and corrosion resistance of the whole machine can meet your production needs.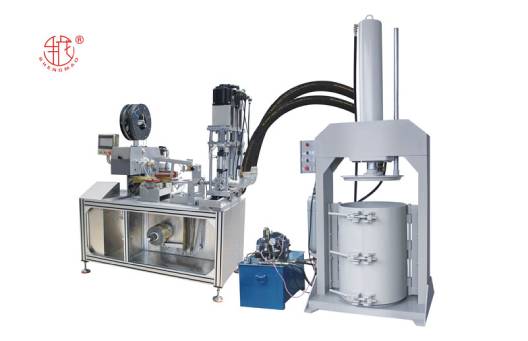 Full-Automatic Silicone Adhesive Soft-Packaged Machine
1. Introduction to the structure
The double card sealing machine is controlled by an imported PLC and is mainly composed of a base, a body, a discharging device, a pneumatic system, an operating device, and a wire board bracket.
two. The main technical parameters
1. Border size: length * width * height = 1520 * 810 * 2000 (mm);
2. Total weight: about 280kg;
3. The height from the card punching centre to the ground: 1000-1020mm;
4. Punching speed: 15-40t/min;
5. Power supply: three-phase AC 380V;
6. Air source: working pressure: 0.40-0.8Mpa;
7 Air consumption: 0.01m3 / min;
8. Applicable card types: Great Wall Card
9. Scope of application: folding diameter: 25-50mm